Plant a Flower Day- 12th March 2014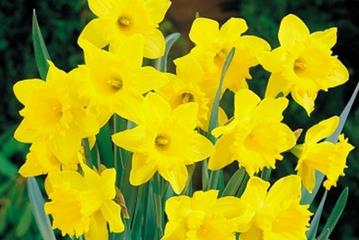 Recently many of us experienced an uplifting reminder that the sun is still capable of bringing a little warmth, even in Winter, so our minds are now turning to our gardens and the hopefully the coming warmer months. Snowdrops and crocuses have already lifted their faces to the Winter sun and even the daffodils are starting to follow suit so what better time than now to consider what flowers you want to bring to your garden.
"I must have flowers, always, and always." - Claude Monet
March the 12th is International Plant a Flower Day, a time to put into action your plans for your garden. Whether you're looking to bring colour, scent or even just a little variety to your garden, flowers are the perfect option and now is a great time to start to plant some varieties to enjoy throughout the coming year.
There are plenty of online guides to help you choose which flowers to go for and how to deal with the different types, whether they're seeds, bulbs, cuttings or plug plants, you just need to get out there in the garden and get your hands dirty. Good tools are always a worthy investment, you'll get enjoyment and use from them for many years.
Even if the weather takes a turn back to the more conventional Winter frosts it's a good time to start your seeds off indoors. Think about your vegetable patch too, if you haven't grown your own produce before now is the time to start the process and consume the fruits of your labours a few months down the line. Many fruits and vegetables bear interesting flowers as well as an edible outcome so they're twice as rewarding.
Worry not if you don't have acres of garden, a beautiful and bountiful garden can now be created with limited space and a careful selection of planters. Tiered planters are ideal for areas where ground space is at a premium.
Trellis and obelisk planters again allow you to make the most of limited space; you can grow many climber plants, sweetpeas and runner beans easily in this way.
Planters can even be wall mounted now to allow you to use fences and wall space in a more useful way and lift flowers up from the ground to enjoy at eye level.
Garden planters and arches can now be purchased at very affordable prices to afford you numerous options for growing plants and perhaps make a new focal point in your garden without having to re-mortgage.
Spending time in the garden is a great way to keep fit, relax, give yourself another space to enjoy in the warmer months and maybe even a source of fresh, organic fruit and veg. So if you hadn't already given your garden a thought do so now, get planting and see the difference it makes.