Upgrade your Pond With Solar Pumps!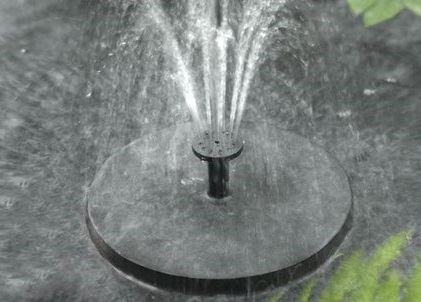 Solar pumps are an excellent alternative to the conventional mains powered pond and water feature pumps. There are an abundance of advantages to using solar powered pumps which will benefit both yourself and the environment!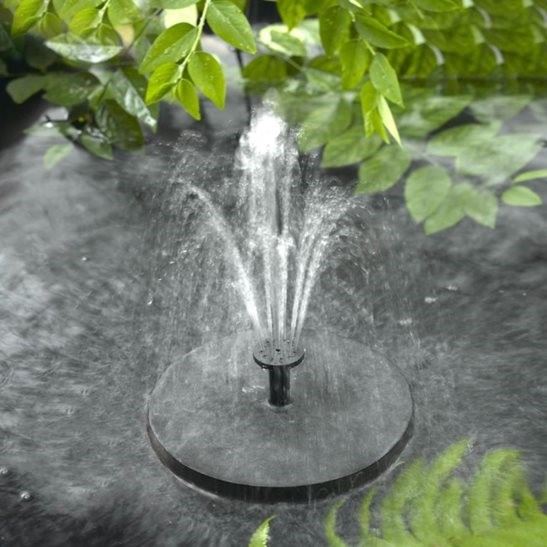 Adding a solar powered pump to your pond or water feature can be a simple step with lots of benefits. They can create water fountains by changing the simple attachments, lights to your pond or water feature to add interest and enable you to enjoy them during the summer evenings. Solar pumps are also easy on the pocket, they don't require fossil fuels which is cheaper and also better for the environment.

Pumps are an essential requirement in any pond or water feature as they circulate the flow of water, ensuring the water is kept oxygenated and prevent the water becoming stagnated which in turn will also deter algae and parasites. Fresh water is an important necessity in order to provide your fish and plants with a constant supply of oxygen and fresh water; this will ensure they remain happy and healthy.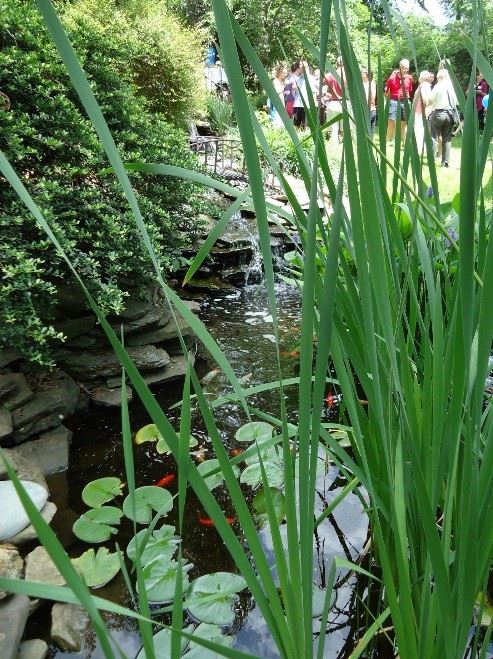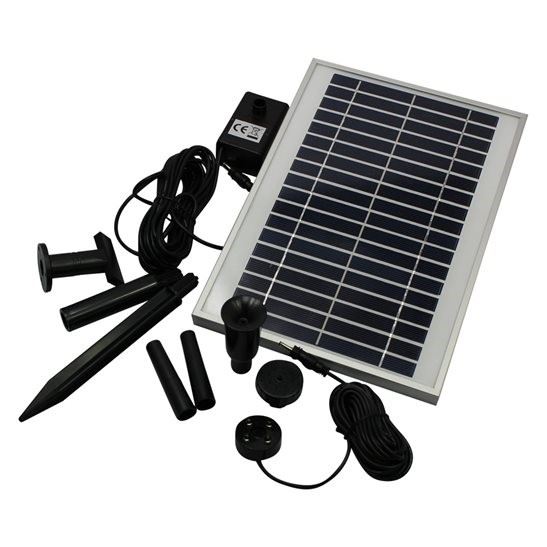 Solar pumps are powered by the sun and although some will only work in direct sunlight, others will charge a battery backup which will enable the pump to work when there is a limited supply of sunlight and through the night. Solar pumps on our UK Water Features website start from as little as £22.99!

Solar pumps are a fantastic alternative to mains powered pumps as they don't require any live power cables to be trailed around the garden or any outdoor mains sockets. Many pumps have a multi-positional solar panel which can be repositioned easily around any outdoor space; either attached to a fence/ shed or staked into the ground, this enables the photovoltaic to absorb maximum solar power to power your pump and charge your pumps battery.
Pros of Solar Pumps
Multi-positional Solar Panel
Ensures water is oxygenated
Easy to install and set up
Overall solar water pumps are an excellent alternative to a mains powered pump and they are available in a variety of sizes and with different features in our online shop. We are sure to have everything you'll require to power your water feature or pond.
Click here to return to our website and see our great range of Solar Pond Pumps.