Water Features For Christmas!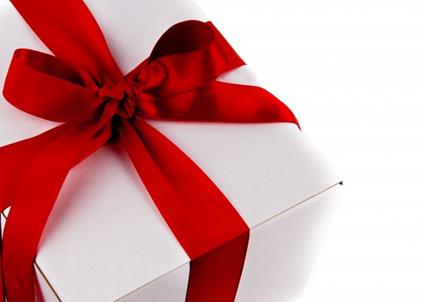 That special time of year is almost upon us once again! Perhaps you're getting stuck into your Christmas shopping and at a bit of a dead end with finding that perfect gift for someone special?
If you have a tricky family member or friend to buy for and looking for a unique and special gift, you've come to the right place!
Here at UK Water Features we have a fantastic range of water features that would keep to a gift-buying budget too!
We have a couple of options here for an Outdoor Water Feature, the perfect gift for an outdoorsy, garden loving family member or friend! Our mains powered water features make great additions to the garden at any time of year but will be lovely as they display them after the New Year as spring soon starts to approach.

Here we have a lovely, traditional looking feature that will suit all kinds of gardens and patios, our 2 Tier Barrel Water Feature with Pump. Fully self-contained and easy to assemble, your loved one can be away enjoying their new feature in no time! Manufactured from heavy duty plastic and finished with a realistic barrel-like effect, it would make a fantastic gift!
Available now for just £39.99!

Another of our wonderful, traditional, water features that is perfect for family and friends that love spending time in their garden is our Watering Can Tipping Feature. Adding a sense of tranquillity to their garden, they'll love the atmosphere it brings to their garden or patio!
Available now for £79.00, so a great option for an extra special gift or a joined present between family members to help spread the cost!

For a family member with a more unique, contemporary style, our Turin Zinc Metal Water Feature will be the perfect gift! This feature will suit any space, it is even perfect for smaller gardens, patios or decking. Lit with LED lights, their gift will look fantastic at any time of day!
Here are a few lovely ideas for Indoor Water Features too, so the recipient can enjoy their fantastic Christmas gift straight away, without waiting for the harsh winter weather to pass!
For a wonderful water feature and lighting effects too, why not choose our Crystal Ball Table Top Water Feature? This feature includes colour changing LED lights, so looks just as amazing at night time as it does in the day! Watch the water bubble from the top of the feature, spinning the crystal ball as it goes.
Available now at the fantastic price of £26.99! The perfect gift option this Christmas!

For the perfect gift for your partner, spouse or someone special, try our Couple with Grey Arch Water Feature! Water bubbles beside the romantic couple, lit with a cluster of white LED's adding to the impact of this table top fountain at night.
A great idea if you're looking for a thoughtful gift this Christmas!
Available now for just £34.99.

Here's another lovely option, great for a family Christmas gift due to its charming family unison design!
Our Family with Crystal Ball Indoor Water Feature is perfect for use on table tops, shelves, window displays and more!
Available now for just £39.99, great for a joined family gift!

Help your family or friends add a touch of Zen to their home with our Grey Buddha Head and Body Feature, another lovely Indoor Water Feature perfect for a contemporary style home, for adding a calming atmosphere into any room of the house!
Available for just £24.99.
We also love our Buddha Feature with Tealight Holders! We love the fact you can add your own candles and plants to make a unique, personal gift! Adding the tea lights will create a cosy effect as well as being able to enjoy the calming sound of water trickling. Great for both day and night time use!
Available now for just £34.99! Order now for delivery in plenty of time for Christmas!
Another stunning option for a family member who wants to update their modern home is our Akra Stainless Steel Water Feature. This contemporary, stainless steel, indoor feature will add a sense of calm to any room. The water trickles down the feature into the self-contained sump below. A lovely compact piece of décor that will add interest to any room of the home!
Available now for just £39.99.

For your animal loving family and friends why not try our Renata Ceramic Owl Water Feature? Perfect for adding a calming and soothing atmosphere in any room on the home, this is a great decoration for all kinds of homes whether their décor scheme is modern or traditional! From kitchens to conservatories and everything in between, this feature can take pride of place on any surface of the home, adding fun and character to the space!
Available now for just £29.99!
If the friend or family member you're buying a gift for has a garden pond they're wanting to make improvements to, or to create one from scratch, we have lots of great Pond products on our UK Water Features website…

If they're thinking about creating their very own pond this upcoming gardening season, why not spoil them to some products and accessories to get them on their way!
Here we have our Floating Lily Solar Fountain and our Cove Preformed Instant Pond, the perfect kit to create their pond and add an interesting feature to their garden pond too.
These products can be gifted together £46.98!
Or to add interest to an existing garden pond, why not add one of our fantastic Pond Spitters and Ornaments. Just like our Heron Pond Guard that helps to keep the real herons away, as well as adding a traditional British decoration to their garden!
Just £12.99 on our website.
Make sure you head over to our UK Water Features website to check out all our fantastic Indoor and Outdoor water features and Ponds perfect for if you're looking for a unique and memorable Christmas gift for family or friends this year!
We hope this small selection has given you a little inspiration to get your started!
Happy shopping!