Rustic Water Features For Autumn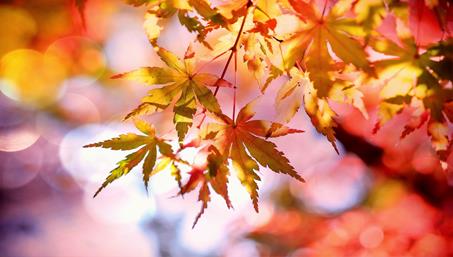 With autumn now here to stay, your garden will be starting to change. Most summer flowers have started to die off and golden, orange coloured leaves have begun falling to the ground.
This makes us think that more rustic decorations and styles will suit our autumn gardens as the colours and designs will blend right into the scenery. Here at UK Water Features we have an extensive range of outdoor water features with this kind of colouring that are perfect for displaying in your garden throughout autumn and winter.
Whether you opt for a contemporary style or a more traditional garden décor, there are rustic looking features for all outdoor spaces!
We have a great range of features available all year through, including our Zinc Wall Water Feature. The unique water blade design makes it a brilliant modern addition to your space, either as a focal point or to blend into your garden. This feature would also be ideal for paved or decked areas and is completely self-contained so there is no need to worry about finding a constant water supply!
Another great modern idea for your rustic garden is our Treviso Zinc and Granite Water Feature. Place into your garden and listen to the tranquil sounds of water trickling down the front of the granite sheet. The front of this sheet is also illuminated by a spotlight at the base of the feature, so is a stunning display for both the day and night time.


If you fancy something a little more traditional for your rustic autumn garden, why not transform your space into an enchanting woodland garden. We have some fantastic features to help your garden achieve this vibe, such as our Large 6 Fall Woodland Water Feature or our Woodland Hidden Falls Feature. Both of these have built in LED lights so will help to illuminate your garden on these long autumn evenings. The woodland style of these features are perfect for making sure your autumn garden remains feeling rustic this year.
Another of our traditional style features you can enjoy this autumn is our Spilling Urn Cast Stone Feature. Manufactured from premium quality cast stone, this feature will take pride of place in your garden for many years to come! Enjoy the relaxing sound of the water pouring from the top pot to the bottom, something that can be enjoyed at any time of year! Ideal for a garden or patio space!

If you love the traditional tiered water feature look, why not try something like our Two Tier Bella Lit Feature or our Singing Birds Oval Fountain. These two items are fantastic options from our Cast Stone Water Feature range and are both perfect for adding rustic charm to any garden space this autumn!

We love our Babbling Basalt Slab Water Feature as it's a great choice for both modern and traditional gardens! The white LED lights that are built in illuminate this feature beautifully and placed among plants and in a rock garden like this, it will be a focal point to enjoy year after year!

Another fantastic autumnal feature is our Albero Fountain, that will turn any space into an enchanting woodland. This wooden-look feature will be a perfect natural decoration that will take pride of place in any garden! With its built in light at the top of the feature it is another great feature that will look great at both day and night.

We also think our column water features make great autumnal decorations for the garden. Our Rustic Pink Juro Column Water Feature and our Polished Basalt Column are perfect for traditional or modern styled gardens and will add an eye-catching display to any garden for any time of year, especially for autumn!

Here we have shared just a small handful of the more rustic looking water features on our website that will be brilliant additions to your garden this autumn! There's no need to be sad that summer is over, you can make your garden look stunning at any time of year!

Head over to our UK Water Features website today to browse our entire range of Outdoor Water Features.