Why Do We As Brits Love Wimbledon So Much?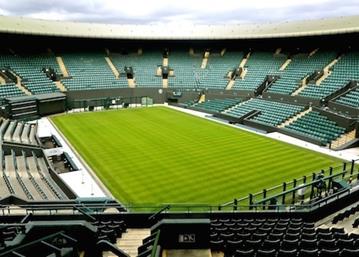 It is that time of year again for the Wimbledon Championships.
The event begins on the 29th June and ends on the 12th July. With the sporting event being held since 1877 it is the oldest tournament in the world. Therefore it comes as no surprise that there are many traditions that are carried with the tournament. One of these traditions being a fully white dress code. It is also a well known tradition that copious amounts of strawberries and cream are consumed at the tournament.
The Royal family also have an involvement in the tournament. This year the favourites to win, who will be battling it out are Novak Djokovic, Andy Murray and Roger Federer. As well as purchasing tickets grounds admission is also up for sale. This allows access to unreserved seating and standing within the grounds. Depending on the date and time the price for these tickets vary.
Top 5 interesting facts about Wimbledon:
1) The Sunday that is in the middle of the tournament is used as a rest day.
2) No one has used a wooden racket at Wimbledon for around 28 years.
3) During World War 2 over 1,000 seats were demolished through bombing.
4) On the 3rd July 1996 Cliff Richards sang many of his famous hits at Wimbledon when rain delayed play during the men's quarter finals.
5) Each year around 28,000 Kg of strawberries and 7,000 litres of cream are consumed.