End of Season at UK Water Features!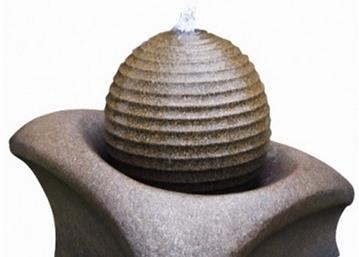 Here at UK Water Features we are coming to the end of another season! We have had a great year so far but we still have so much to look forward to.
The water feature show room will soon be closing down to make way for our Christmas Shop, which is to be bigger and better this year, so don't miss out!

With only 8 days left before closing on the 31st August, there is still chance to grab a bargain, with 75% off most of our stock, EVERYTHING MUST GO!
Here are just a few of our great items still available, with some of our best ever offers on ponds and water features…
One of our most popular items is the 102cm Livingstone Metal Garden Bridge with Extra High Railings, ideal for spanning a water flow or general garden decoration. You save a whopping 75% as it is now only £49.00!
Here is one of our great features that is now in our Warehouse Clearance Sale, now only £70.00, which means you save a huge £139.00!
With this Brown Ribbed Sphere there is no need to connect this feature to a water supply as it is fully self-contained. Perfect for adding a bit of tranquillity to your garden.
Ideal for adding a pond life habitat in any garden. There is no need for liners for this Starter Garden Pond, you just need to dig a hole!
This item is also in the Warehouse Clearance Sale for just £24.99.
Grab it while you can. When it's gone it's gone!
Add a sense of calm to your garden with this lovely water feature. Easy to assemble and is child and pet friendly. There is no need to connect to a water supply as it is fully self-contained, and looks great at night time!
Last chance to buy the 5 Fall Rock Formation Lit Water Feature - just £231.99, that's a saving of £58.00!
Don't forget to check out our website to see our full range of Clearance Products, or give us a call for more information, we'd be more than happy to help!

We are very excited to open our Christmas shop again this year. Come and check out our fantastic range of Christmas products including trees, Christmas lights, decorations, outdoor displays and much more. Or visit our website - http://www.ukchristmasworld.com/


We are extending the store too so there will be more to discover this year at UK Christmas World, opening 19th September, it's not to be missed! We hope to see you there!