Brighten Up Your Valentine's Day This Year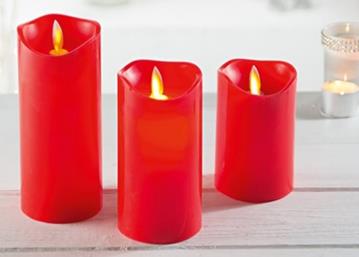 Valentine's Day is right around the corner, whether you like to go out for dinner with your loved one, have a quite night in with a movie there's always the idea to go that little extra mile this year. So, if you are planning a romantic night in, cooking dinner and watching a romantic movie on the television then you're going to want to set that romantic mood aren't you?
Well, that's where little touches such as lights, wall decorations and even table top water features can help you create a lovely romantic setting in your home without breaking the bank on a luxurious long weekend away.
When it comes to lighting, there are lots of options here. From heart shaped wall art with led lights to real wax candles which run on batteries. So there's no flame to cause any damage should they get knocked over.
If you're looking to add a little touch to a table top or kitchen table then a small yet highly attractive water feature in the shape of a love heart may be right up your sweet. If that's not your cup of tea then why not add a set of heart shaped led battery lights to a vase or bowl on the table. Not only does look great, with some candles on, the lights turned down it's all very romantic!
So as you can see, Valentine's Day doesn't need to be an expensive, gimmicky day where you give each other each other each other card. You can spend a little money, decorate your home and enjoy a lovely night in with your loved one. One great thing about all these decorations, they can be used all year really, there's no need to even take them down.