A unique way to cool down in the heatwave the country is facing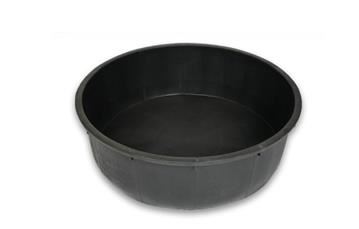 As the country basks in temperatures exceeding 30 degrees we have seen an increase in demand for self contained water feature pebble pools.
Normally these pebble pools would be sold with a water feature kit or as an accessory to possibly mount below a monolith or granite water feature. With the hot weather and lack in stocks of paddling pools our customers have been snapping up these pools to use both both young children and animals.
What better way to cool down that in a heavy duty tub that is guaranteed never to leak and requires no blowing up. With these reservoirs all you need to do is position in your garden and fill with water, it could not be any easier
All our round plastic reservoirs are made from a strong and durable PE material and yet again this is another product we are proud to say is made here in the UK.
During their normal use heavy duty reservoirs like the one shown above are normally placed into the ground. A robust galvanised grid then sits on top of the pool which supports the water feature. The more popular water features to mount onto a reservoir and grid include Welsh Slate Monoliths, solid Granite Spheres and Rainbow Stone Spheres.
This article was written by Water Bucket Walter