Bank Holiday Jobs and Renovation Ideas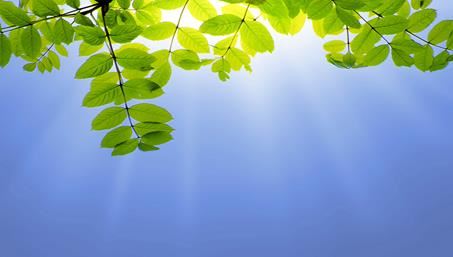 If you're a keen gardener, you'll be looking forward to the next bank holiday as it's another opportunity to get out in the garden, whatever the weather!
With the lovely weather we've been having at the moment, things have really started to grow out there, so whether you need to get stuck into some flower pruning or start to freshen up your furniture for the summer, there are lots of jobs you can tackle this bank holiday!
Here at UK Water Features we've listed some great tips you can follow this bank holiday and start to get your garden looking amazing in no time!
Plants and Flowers
Prune spring-flowering shrubs, such as weigela and forsythia, plants such as these benefit from being cut back immediately after flowering to keep them in check.
You could also ensure that your potted plants are watered, as when there's been a lot of rain, it's easy to think that pots won't need watering. However, we've been blessed with some lovely, warm, sunny days lately so the chances that these plants do need watering is very high.

Plant your hanging baskets, patio tubs and borders with annuals such as Petunias, Fuchsias or Busy Lizzies. Buy inexpensive trays of plants this weekend to provide colour for your garden all summer!

If you started the year with enthusiastic sowing, then this May Bank Holiday will be the ideal time to pot seedlings into large pots. It's important not to let young plants become pot bound as you'll restrict their growth in the future, so if you continue potting up, you'll ensure that all of your young and nurtured seedlings have the best chance at survival. You could also plant some summer flowering bulbs. May is the ideal time to plant summer flowering bulbs which may include Gladiolus, Freesia and Begonia.
Start to offer support to taller plants that have grown vigorously over the spring. Lots of taller plants are bursting into life and growing like crazy, and it's important to start offering them some form of support, particularly when any wet and windy weather arrives. Plants would be more likely to snap, during this weather so the use of canes or stakes is crucial. This will also just give you peace of mind so you don't have to discover your plants have been flattened by wind and rain overnight!
You have probably been mowing your lawn for a few weeks now, but the bank holidays might be the extra time you need to rake up moss that's appeared over time and sprinkle some lawn seed down in bald patches. Don't forget to compost the grass clippings and clip the edges for the perfect finish.
Allotment Jobs

If you regularly like to grow your own produce, you may have already got off to a good start, and plants such as broad beans may already be in flower. These crops are susceptible to blackfly, and you can help to eliminate the risk of infestation by pinching out the growing tips of the plants at this time of year. This way the young beans are able to develop without being smothered in pests.
Also, early crop potatoes that are beginning to appear above the ground can be earthed up, and crops such as tomatoes, sweetcorn and peppers can still be sown, and this weekend is the perfect time to get some new crops growing.
If you've been putting off the job of planting salad crops, now might be a good time to start. We are getting closer to more stable temperatures during the summer (hopefully!), so you can start thinking about planting salad seed outdoors. If you plant salad in containers now you can always move the pots into the shed or greenhouse if a sudden late cold snap appears.
Make sure you protect your crops from bugs and pests, and the simplest way to protect your salad is with netting to stop the cabbage whites being able to get access to your crops!
Jobs for Ponds and Water Features


Scoop out pond algae and blanket weed before they multiply. Leave blanket weed on the side of the pond overnight so that pond creatures can crawl back in. If you are growing your marginal plants in baskets, lift them out and divide any that are overcrowded.
If you're considering adding a water based focal point to your garden this summer, head over to our UK Water Features website where you'll find our extensive stock of fantastic Outdoor Water Features and Ponds, with something to suit all gardens!
Whether you're looking to update a traditional or contemporary garden, we have tonnes of different styles, sizes and designs that we think you'll love, whatever your taste or budget!
Here are just two great examples of modern and rustic features, our Four Tier Gozo Fountain and our 2 Pool Rock Water Feature.
Furniture and Patio

Freshen everything up by cleaning patios and garden furniture with a high-pressure washer, or a tough garden brush and water, so you are ready to relax in the sun! You could also add an anti-moss treatment that will prevent regrowth of algae, fungus and moss to cut down on work next year. This is also a good time to clear your guttering!
Smarten up the garden with a lick of paint! Warm weather allows you to get the paint brush out and smarten up your wood work such as fences, tables and sheds, keeping your outdoor space looking good as new!
Jobs for the Home Too!
The nice weather might also inspire us to work on the indoors too!
Add new décor to rooms such as the living room, kitchen or bedroom, to freshen up your style and keep your home right on trend.,
Maybe spruce up the bathroom by regrouting tiles or cleaning limescale, or taking on other maintenance jobs such as fixing leaking shower trays, and replacing washers on dripping taps.
Sit Back and Relax!

If you're ahead on your gardening preparations or you've worked your way through this list, you can sit back and hopefully enjoy some sunshine this bank holiday!
Happy gardening!