Which Water Feature Is Right For You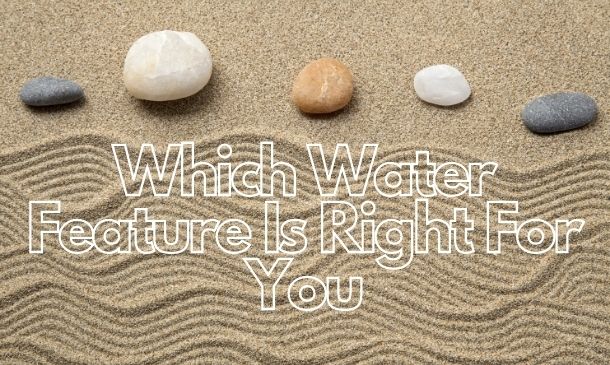 The UK boasts an impressive 24.7 million houses, and contained within many of those is a garden. A garden is incredible as it can be crafted into almost any style you wish. A great way to add a centrepiece is with a water feature; a focal point to garner endless intrigue and conversation at any garden party you may wish to hold. But with so many styles and aesthetics of garden, how do you choose the correct feature for your own style of garden?
Classic English, Zen Landscape, Woodland or
Mediterranean? Hear us out - these may sound like scented candles, but these are in-fact some of the most popular garden aesthetics in the UK. If you want to know more, stick with us while we take you through the best water features for your garden you've ever seen in your life.
Let's start with probably the most common garden in the UK...there's no surprise that everyone's favourite is Classic English. If you have ever been to a National Trust house, then you'll have a pretty good idea of this style. This style compliments the architecture of a traditional home, with lush green lawns shaded by trees and shrubbery, framed by borders of bright and vibrant flowers.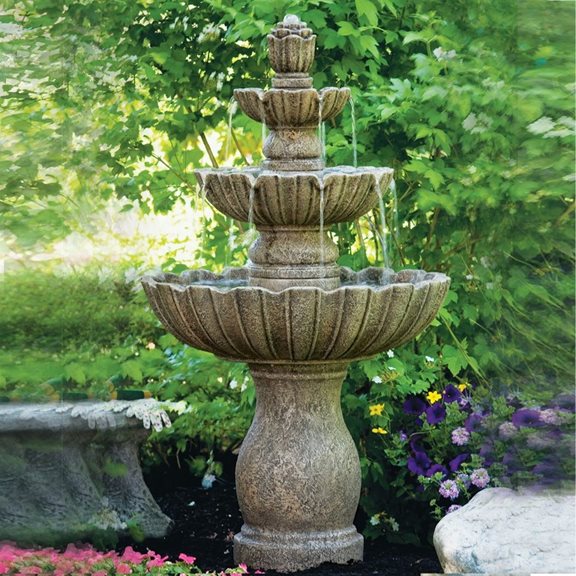 We think that this Three Tier Mirabella Scallop Fountain is perfect if you are looking to accentuate the existing classical look of your garden with some poise and class and build your very own Jerusalem - ''On England's pleasant pastures among these dark satanic mills''.
Now we do understand that this style is not to everyone's taste, so before you click off this blog feeling unrepresented, give us a chance to bring you back into the fold.
Next up, we're gong to drastically switch it up and add a sprinkling of Buddhism. With the increasing popularity of meditation and mindfulness in Western culture, there has been a surge of popularity in Zen Gardens. They are also known as meditation gardens, often composed of rocks, dry landscapes, and small trees; all the common elements of traditional Japanese gardens. While these are normally done on a larger scale, they can be easily scaled down to fit a domestic garden and can be very peaceful to gaze upon. Commonly used colours for these gardens are soft pastel shades and greens.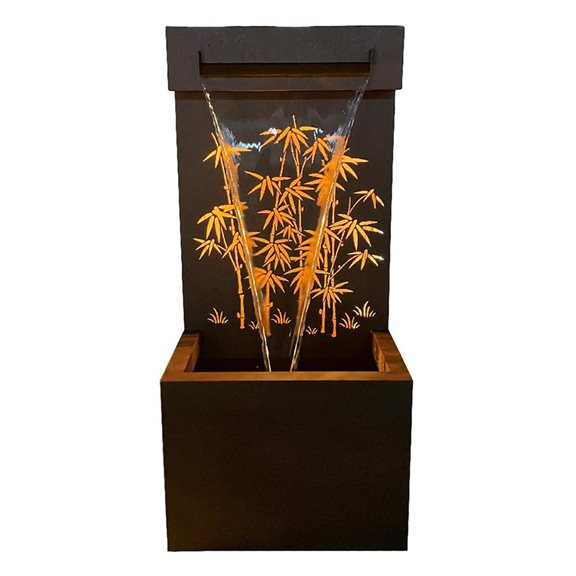 As you can see, you can still craft a tranquil area when with limited space at your disposal. Nothing is more zen-inducing than the sound of gently running water, so we think the perfect compliment is this Self-Contained Water Feature With Bamboo Design. This seems like the best time to mention, if you want to check out the rest of our range, you can do so here.
Ok, let's keep this terrain train rolling onto the next plain... this next one will be slightly shorter. We know you're important people; you have places to be and we understand that. So, let's get cracking! The Woodland Landscape is ideal if you have access to a somewhat wooded area and want something slightly lower maintenance, then this style is perfect for you. These gardens tend to be populated by plant life that thrives in shade and don't require constant care.
After looking through our range of woodland water features, I couldn't possibly choose just one (they are all just too good *hint, hint*) so I'll just leave this here. Trust us, you won't regret it.
Get your plane tickets because next we are off to the Med… or your back garden - practically Malaga anyway. This isn't terribly common in the UK due to the due to the mediocre weather and grey skies. The style developed out of the great diversity of Mediterranean history, culture, and religion. While the style developed in an area known as the Mediterranean basin, it has beeen adopted by many other regions, including Pennsylvania and… Whitby. You'll find planter boxes atop walls of brick or stone, each filled with one or two types of flowering plants, especially those that cascade over the edge. Plants line stone pathways and small walkways on both sides and often mimic cliffs by the seaside. Mediterranean gardens are abundant with standout plants, aromatic herbs, stately Italian cypresses, and sometimes olive trees, but they probably don't bear too much fruit on the east coast of England.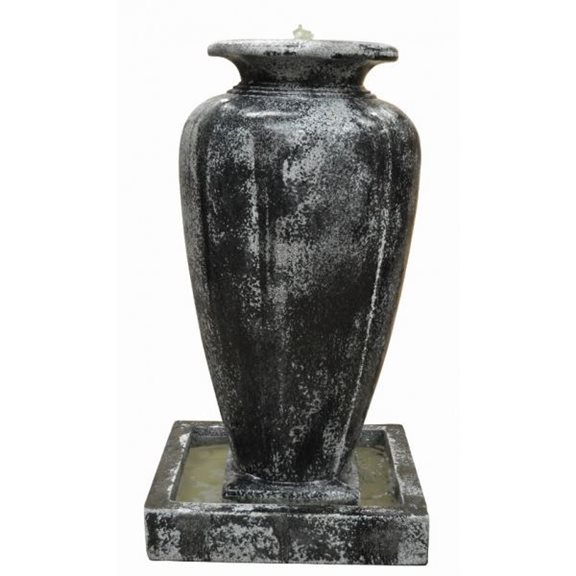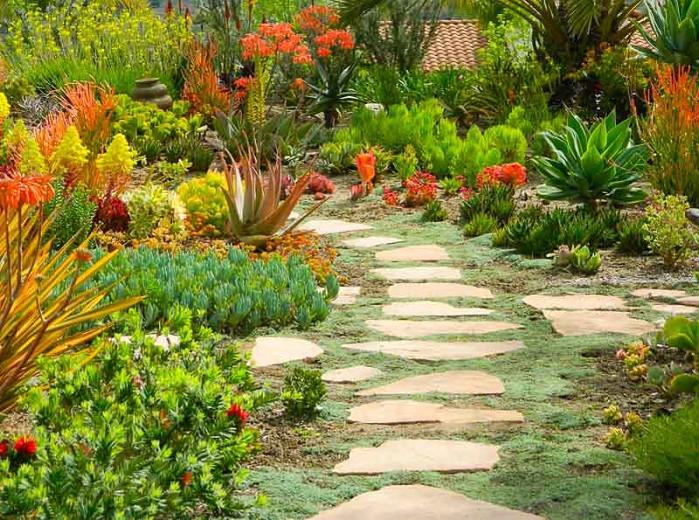 Our pick for this aesthetic is this Carolina Jar Water Feature as it maintains the subtle, understated look of the Mediterranean stylings but adds an extra layer of depth to your garden's design.
And that's all we have time for today folks, may I once again recommend you view our whole range using this link. Come back next time for more thought provoking, heart wrenching content such as this. We hope to see you again.