Which Water Features Are Best for Small Spaces?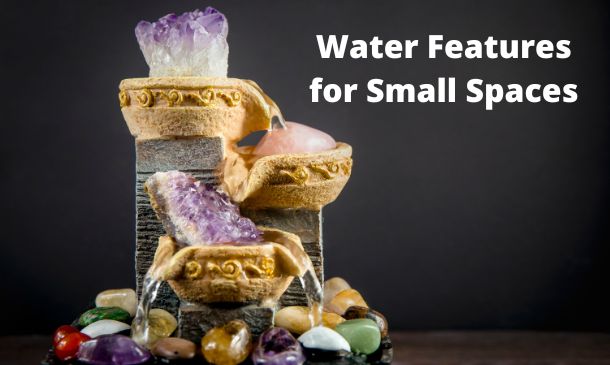 Which Water Features Are Best For Small Spaces?
Looking to introduce the relaxing babble of water into your garden or home but short on space? With over two thousand different water features to choose from, we're sure we can find a fountain to fit the bill. And relaaax…
For The Garden…
Tiered water features are the water feature world's equivalent of a skyscraper. This makes them perfect for smaller spaces as they have a minimal footprint on the ground, but can rise as high as you like, creating a focal point with plenty of impact.
The Chatsworth and the Pagoda feature are two solar fountains with a tiny footprint on the ground, measuring approximately 50cm at the widest point. Both are solar features, operating in direct sunlight only which means no running costs and an no harm to the environment. The birdbath design will also help attract local wildlife, providing a safe place for nature's creatures to cool off on hot summer days. Could they be any better for the environment?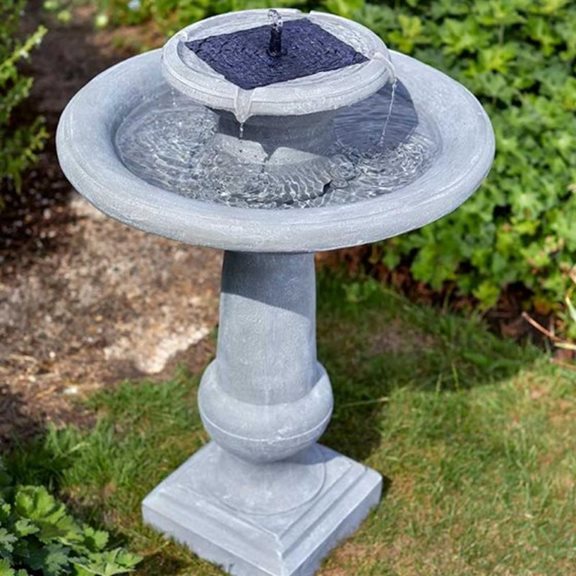 No sun? No problem! If you're looking for something that's mains powered and a little contemporary, we'd recommend our Durban Stainless Steel or our Pouring Metal Bowls Glass Orb. The Durban is just under 40cm in diameter while the Pouring Metal Bowls is even smaller, at 30cm. Both feature a round base with metal poles that reach for the sky! The stainless steel gives a polished shine, while the copper bowls showcase their semi-matte finish. Either way, you'll be adding a touch of gorgeousness to your garden!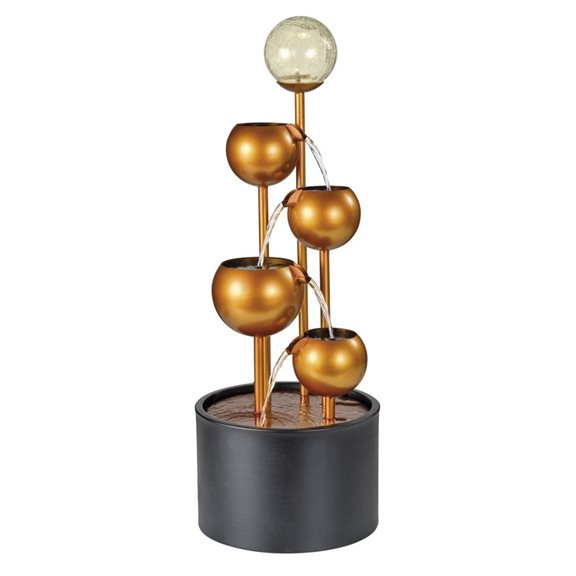 If rock falls are more your thing, we're loving the Hammonton Rock Falls and the Wellington Rock Falls which is available in both solar and mains power. For a more feminine touch, we suggest the Lady Sat On Rock for it's granite effect base and marble style figure. Not to mention the smooth, glossy finish to the sheet of glass. How siren-esque!
Already got a pond? Why not try one of our cute animal themed pond spitters? Simply choose your favourite animal, from our selection. We have friendly frogs, happy hippos, fabulous fish, terrific turtles and excellent elephants.
For The Home…
If you love the sound of gently flowing water, but don't have a convenient spot for a water feature, one of our tabletop features would be perfect. The Grey Buddha Sat In Lotus Flower is a really versatile choice as it can be placed right up against a wall or window and doesn't leave any empty space behind it. As if that wasn't enough, it's available in two shades of grey – charcoal and pebble! The oriental design also makes it great for Feng Shui!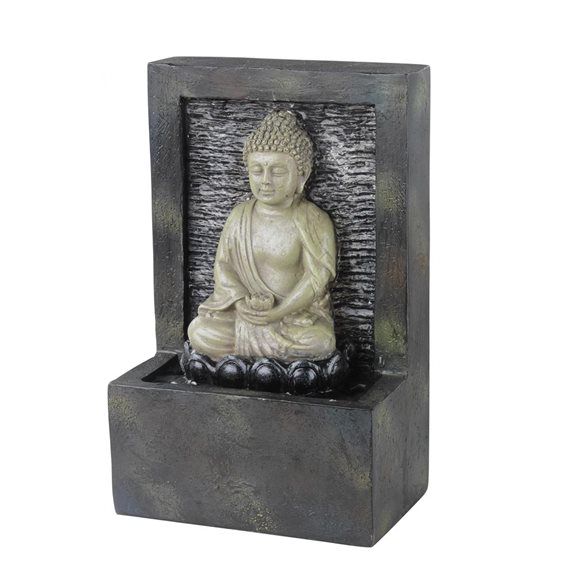 Not sure an oriental theme fits your décor? How about a more natural themed water feature, such as our Driftwood Indoor Water Feature. The LED lights create a really alluring effect as the glow dances in the flow of water. This looks great on a shelving unit or in a conservatory and is especially soothing as the wooden effect helps bring the outdoors in, particularly when you mix it with indoor plants such as succulents or cacti. So effective!
If your décor is more sleek and polished, then a polished sphere is a real crowd pleaser! The water simply babbles out of the top, slides down the sphere and runs back into the trough below which means no splashing! Simply choose from the polished Orb With Stone Base or the Auckland Stainless Steel.
Fancying a fountain in your bedroom? Our Contemporary Couple is just the thing to soothe you to sleep with its mesmeric spinning crystal ball. If you're not loving the idea of a couple shaped feature, then the Ancona might be more your thing – you can keep the crystal ball, but the feature is shaped like a slate stack with a granite effect surround to make the most of the glow from the LED light.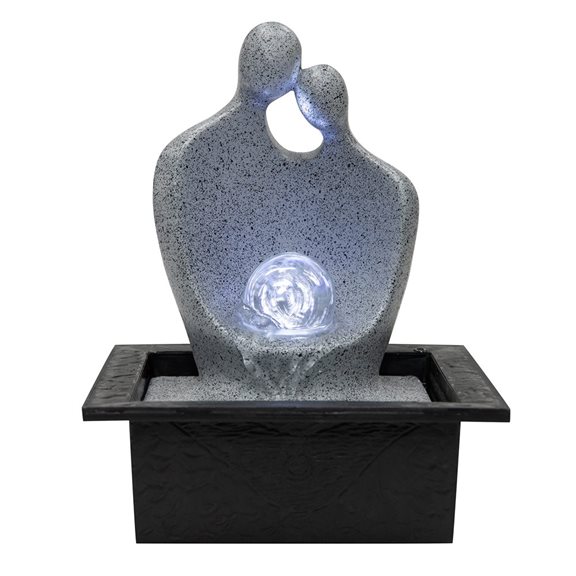 Nutty for neutrals? Our Isernia feature may be beige in appearance, but its personality is anything but ordinary. The Isernia offers a stunning stone effect base with a show-stopping vortex core. Truly outstanding – you won't be able to take your eyes away!
From outdoor to in, oriental to contemporary, we hope we've managed to offer a wide range of features and fountains that will squeeze into your space whilst making a statement!