Wow Factor Water Features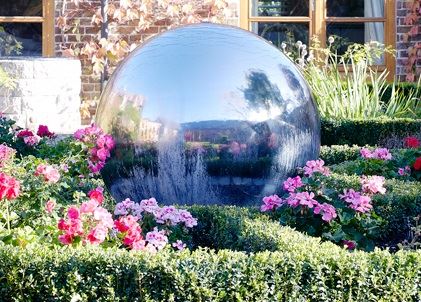 Placing water features in your garden can add many benefits to your outside space, whether it be making your garden more aesthetically pleasing, adding a calming atmosphere from the trickling of the water, or attracting more wildlife to your home. Here are a few gorgeous water features from around the country, and reasons why they work so well!
We hope you will enjoy this blog and that it might inspire you to treat yourself and your garden by installing one of your very own this summer.
This water feature works so well because the rest of the garden has been worked around it, creating a lovely symmetrical look. This is a very useful method of landscaping your outdoor space if you have a big, spacious garden, and especially if you are starting from scratch with the whole set up.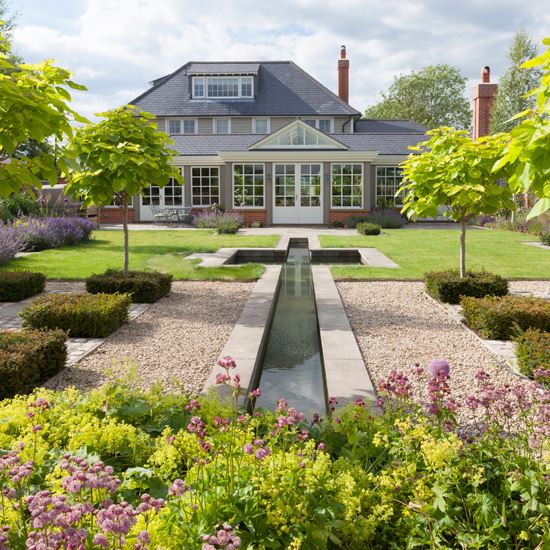 We love this fountain sticking to a totally tropical theme! The flamingos taking a shower underneath the jets of water add a touch of fun too. Check out our range of Pond Spitters and Ornaments that can be used for the same purpose. The use of plants and greenery around your water feature also play a big part of the overall look. For example, in this particular display all the plants re sticking to the more tropical vibe.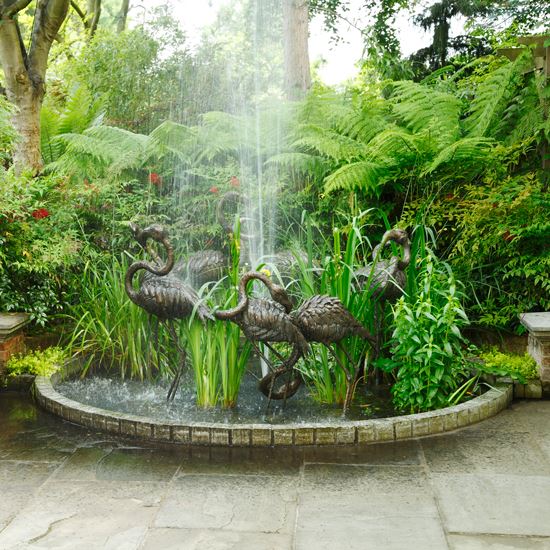 Use contrasting materials, colours and styles in a garden to create eye-catching focal points. Such as here, the use of the metallic sphere stands out against the rustic look of the rest of the garden. Check out our great selection of Stainless Steel Water Features on our website that will make ideal decorations in any garden, whether it be of rustic, contemporary or traditional style.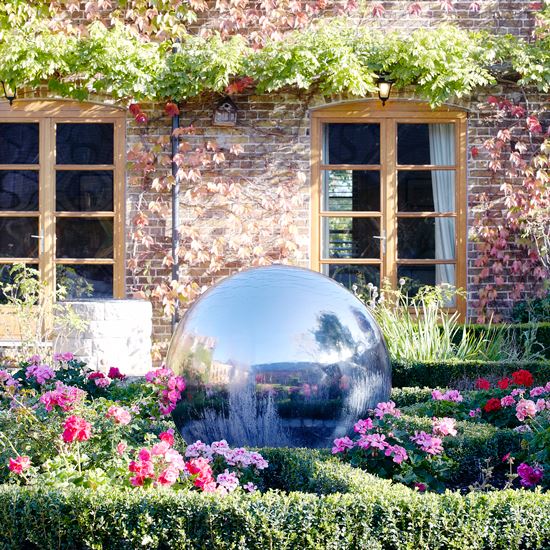 Use the surroundings of your own garden to your advantage. If you have a smaller garden, use a feature that is non-obtrusive. In this garden, it has a very natural feel so a subtle water feature of a neutral colour works well. Here at UK Water Features we have some very natural looking features that can be used in a very similar way to this, such as our Streams, Rivers and Cascades.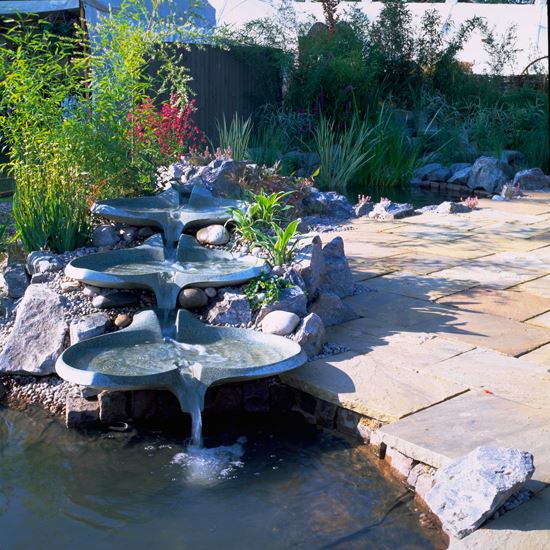 Secret hideaways are a fun way to create garden centrepieces. In this setting a modern feature with clean cut lines has been hidden amongst a traditional English countryside garden! Tucked away behind many hedges and plants, it is a feature that only people in-the-know can enjoy! A real secret garden of your very own!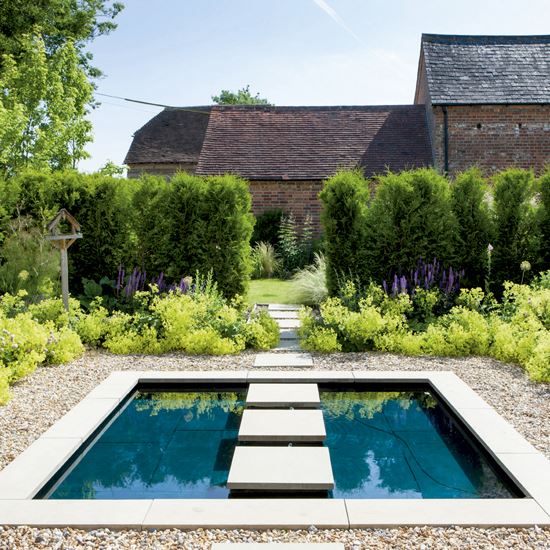 Water features can be used to create idyllic charm in any garden, particularly traditional, grand styles like this. These rustic, stone features keep to the style of the space and create that calming atmosphere from the trickle of the water. We have a great range of Cast Stone Water Features which are available now to recreate this look at home this summer!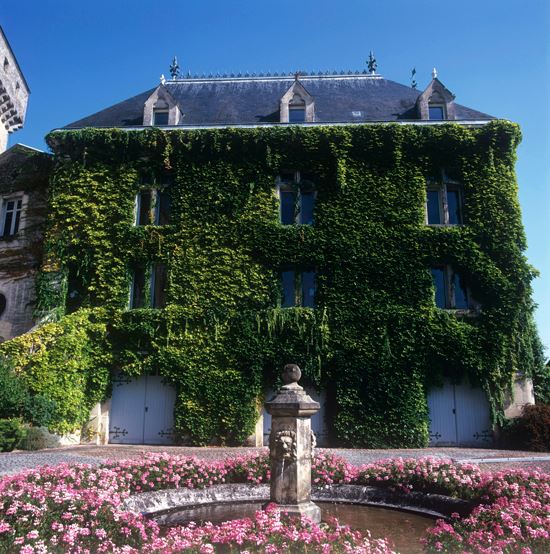 Gardens with ponds can be the most peaceful of places. Along with perfectly manicured bedding plants and lovely shaded seating area, this garden seems to have perfected this idea. A pond can be a perfect addition to a typical English garden, and here at UK Water Features we have everything you need to set up your very own pond this summer!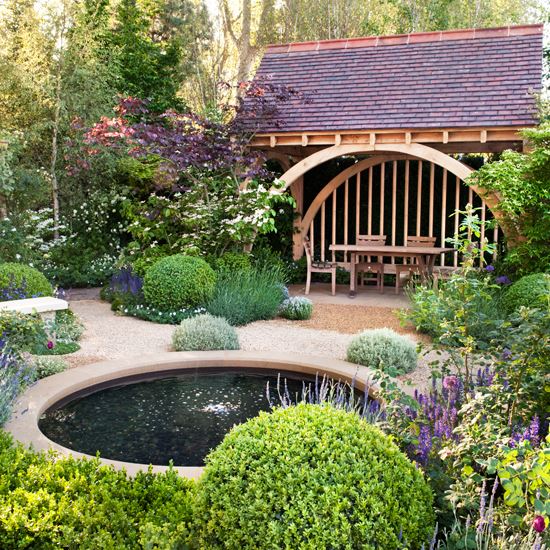 We hope you enjoyed these stunning features and examples of garden design, and that they might inspire you to get creative in your own garden this summer.
Follow this link to return to our website homepage, and continue shopping our wonderful, quality range of indoor and outdoor features, ponds and accessories.