Smart Solar Powered Water Features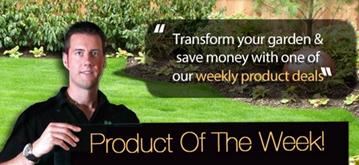 This weeks chosen product deal comes from the leading manufacturer of solar powered water features and garden lights, Smart Solar.
With the prolonged spells of sunshine that have gifted the British Isles during the past few weeks a solar powered water feature is the ideal solution if you are looking to add the soothing sound of flowing water to your garden without the need to run any electric cables.
The technology within each solar water feature has developed greatly during the past few years with more powerful panels and better quality pumps.
The Lily pad feature is handmade from ceramic and finished with a quality green glaze. It is relatively easy to set up, a basic metal frame is constructed to support the glazed bowls, these are popped into place and the pump/solar panel connected.
As with most solar fountains they will only operate in direct sunlight so the solar panel needs to be ideally situated in a part of your garden where it is likely to get the most sunshine.
This weeks special price on the Lilypad Solar Water Feature is £65.00 - Saving £34.99 on the RRP. Delivery is also free of charge.
The Lily pad solar feature comes complete with metal stand, three glazed ceramic bowls, a fountain pump, tubing and solar panel with groundspike.
UK Water Features have a large section of popular solar powered water features. Sizes and styles vary with prices starting from as little as £20!