Springtime Fun with the Kids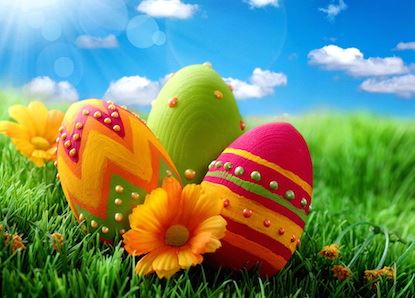 The weather already seems to be taking a turn for the better (touch wood!), and here at UK Water Features we love this! Springtime is a great opportunity get outdoors, so why not spend some quality time with the kids in the garden?
We have stumbled across a few great ways in which you can do this, and will keep the kids busy with you for a few hours over the Easter holidays too!
Eggheads are a perfect spring idea, it is a fun way to get the children interested in planting seeds and learning more about the garden! All you need are some empty egg shells to plant inside, and using cress seeds, the egg head will soon grow lots of hair! Children will enjoy drawing funny faces onto the shells and will keep checking over the couple of days to see how fast its hair grows.
Check out this link to a website that gives really clear instructions on how to do this with some helpful hints too. Click here.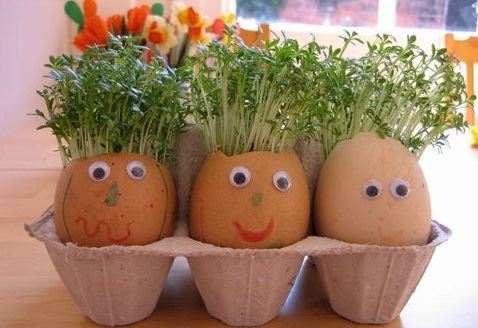 Another fantastic idea that seems to be very popular on the web, and if you're feeling creative and fancy a good project, this is the task for you! Fairy houses are such a wonderful idea that children would really love. Slightly older children may be better with a project like this as it will take a bit of perseverance and concentration over a few days!
A trip to a good craft shop is a must, to find all the accessories you might need, but the fairy house can be as detailed or as simple as you wish, let their imagination run wild! The main tools you would need are a plant pot/s (of any size), mini doors and windows, maybe some fake moss and mini plants to stick on to create parts of the garden, glue and scissors, and anything else that takes your fancy! The world really is your oyster with this project and is completely down to personal taste and your child's vision.
Here are some great ideas we spotted to help inspire your own project…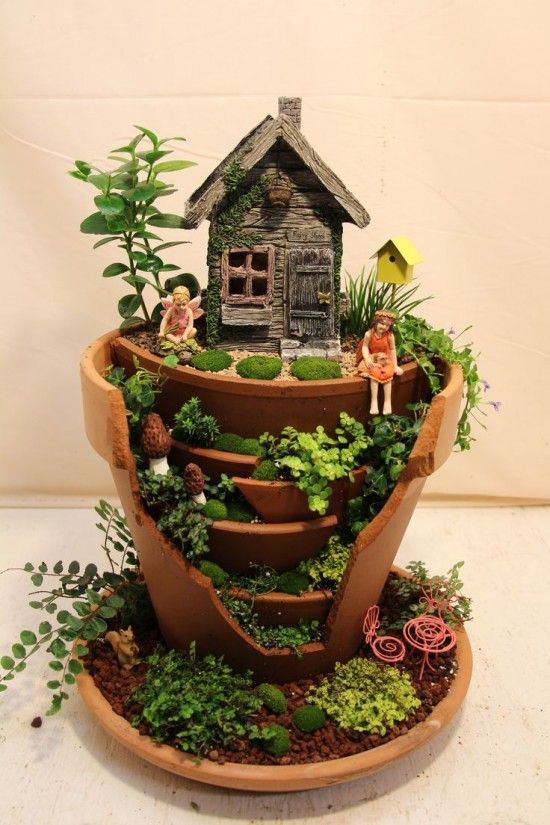 Lots of other great fairy houses as well as this one, on the website here.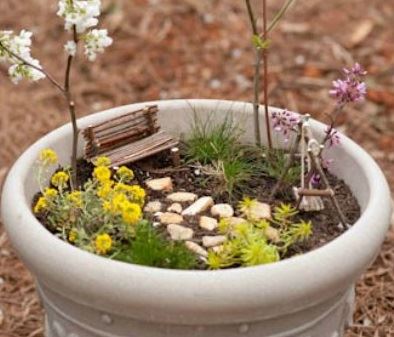 A fairy garden inside a plant pot. View a step by step on the website here.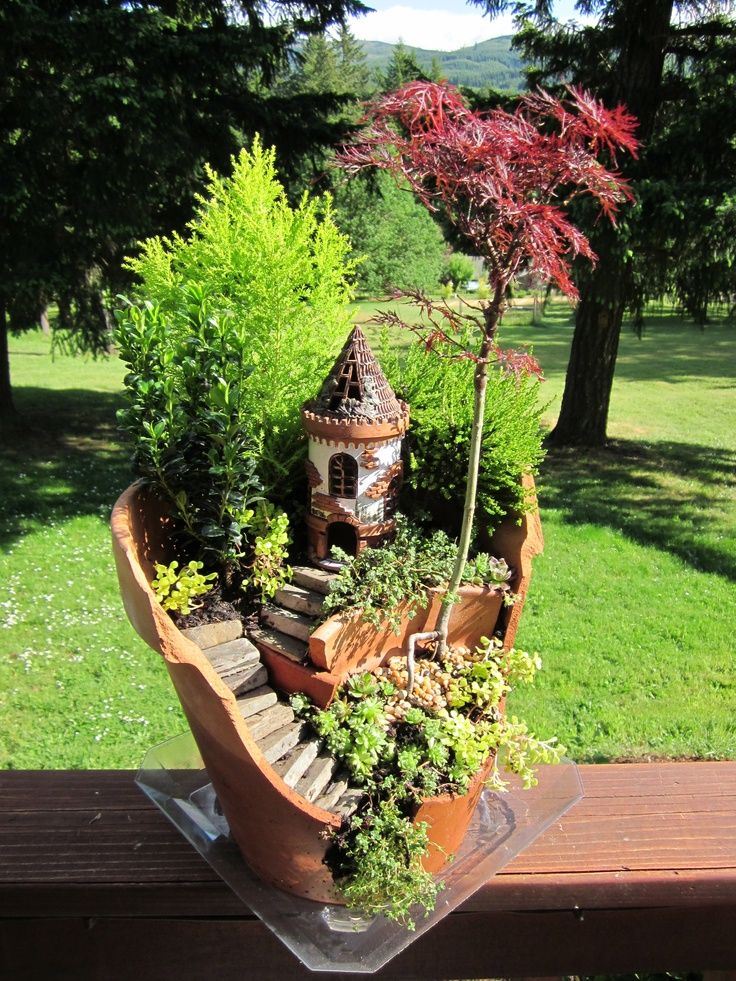 These are such cute, detailed fairy houses, and all different types of houses and gardens, definitely worth a look, here, there really is something that will take your fancy!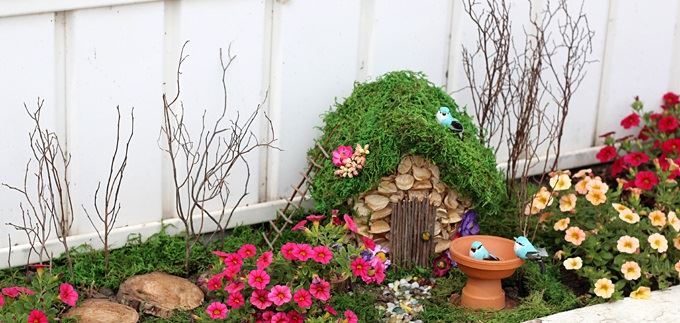 A lovely idea blending the fairy house right into the garden, making a realistic looking model. Kids will have hours and hours of fun spent in the garden throughout the spring and summer months with this fairy house. The website here has a great step by step guide, here.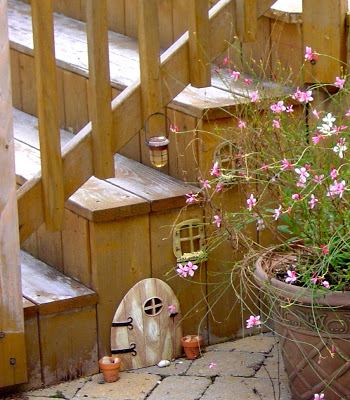 We just love this idea! And super simple, see it featured on a website here. The tiny details and simplistic style of this type of fairy house make it a perfect option for younger children, and they will love it just as much as any of the other designs we have seen!
One of the most popular Easter crafts out there, and a likely tradition to lots of people, is the making of Eater bonnets!
Kids young and old can have fun making these, and is something that they can get really stuck into! Younger children may need a little help with cutting and sticking decorations to go on it, but they are able to use all their own ideas as to what to put on them, they can really let their imaginations run wild! They're also a great way to keep everyone occupied if the weather takes a turn for the worse and you need some indoor fun.

There are endless amounts of information on the internet about Easter Bonnets and lots of hints, tips and ideas to help get you going. Here are just a few inspiring ideas we found for you to use with the children this Easter…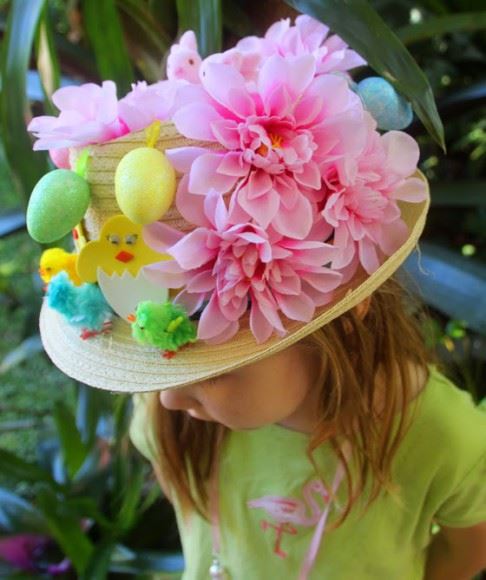 This idea was taken from here, on the Hobbycraft website, and is just one idea of many they have on there. Try creating a bonnet like this using lots of big flowers and little chicks and eggs, ticking all the typical Easter theme boxes!
Hobbycraft would also be a store that we could highly recommend to buy all your crafting materials and tools for any of our springtime kids activities mentioned on this blog.

Make your own little Easter garden on a hat, or even a farmyard like this one! Make sure you get all the baby springtime animals on there along with some Easter eggs too, the more decorations the merrier! This great idea was found on http://www.netmums.com/activities/g/easter-bonnets-for-boys/136586.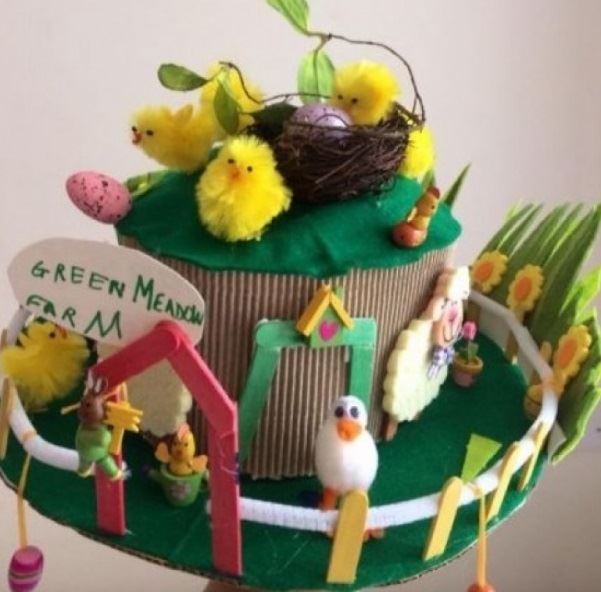 Here's one more idea to get you started, follow the link here to see more. This is a really fun idea featuring a bunny tail and feet! You could use inspiration from this idea and use other animals on your bonnet such as a chick or lamb. A simple yet effective idea that anyone could achieve!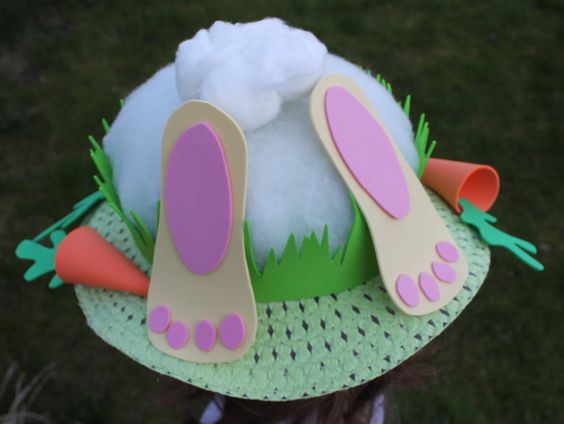 Here are a few more indoor springtime craft ideas that are easy for anyone to try at home, and we think kids will really love getting stuck into them! Again, great indoor fun for when the weather isn't too good.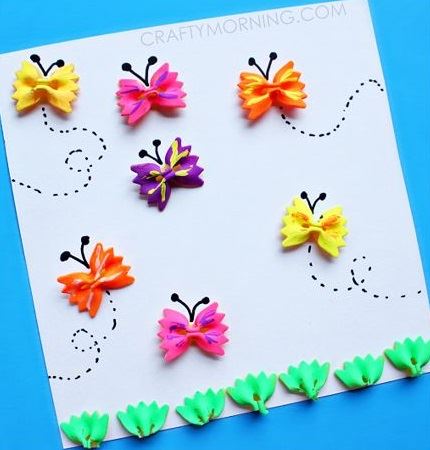 These colourful butterfly pictures are made from pasta bowties that have been painted or coloured in with pens, and stuck onto a sheet of paper or card. You could incorporate other shapes of dried pasta too to make even more interesting pictures!
See more of this here.
A great craft perfect for a rainy springtime day! This is also very easy to do and creates a fun effect. Brought to us from the same website too!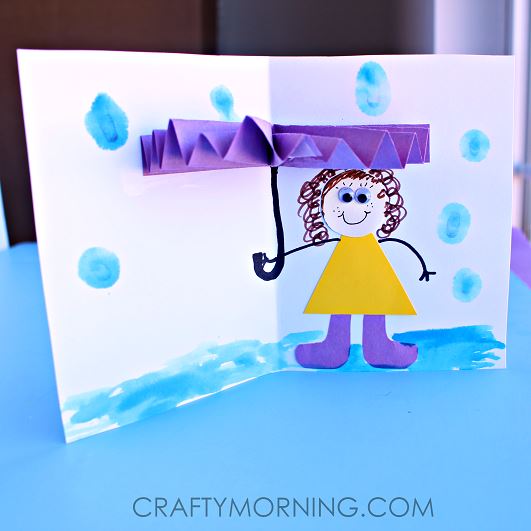 Here is one more really fun idea that looks great and is very easy to do! These popcorn blossom trees are the perfect way to get everyone in a springtime mood and kids can go to town on exactly how they want to create them. All you will need is paper plates, some paints or colouring pens, brown string for the tree trunk and branches, green tissue paper for the leaves and of course popcorn for the blossoms!
See more information via the link here.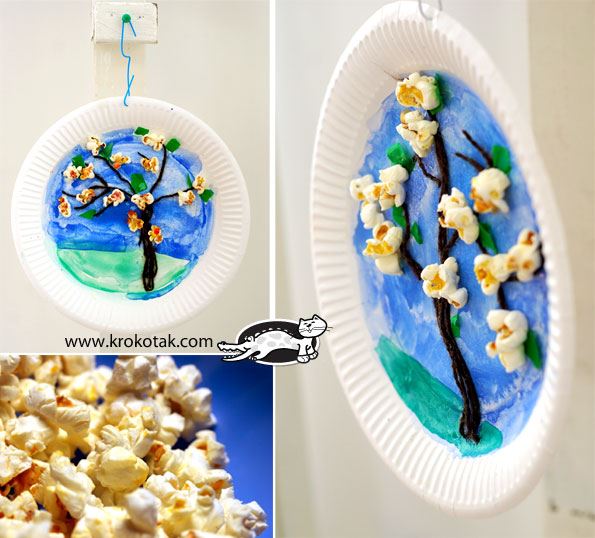 We hope this blog has helped to inspire you to try something crafty with your kids this spring, whether it be indoors or outdoors. A good old bit of messy fun is just what you need sometimes! We also hope that you will get in touch with us here at UK Water Features with any of your wonderful arty creations!