Valentine's Day with UK Water Features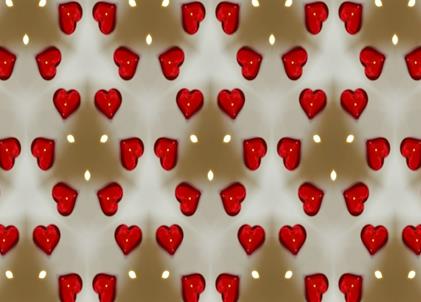 Valentine's Day is on its way and love is in the air here at UK Water Features! If you're struggling to think of a sentimental gift for your other half, then look no further! A water feature can make a fantastic gift for loved ones, and if you can afford to spend a little more to treat yourselves and your garden this year, we have lots of great modern water features ideal for Valentine's Day!
We have some stunning, contemporary water features for outdoors that have a lovely, romantic theme, manufactured to look like granite these features are made from quality, durable materials.

With built in lights, our Couple on Black Stone Water Feature can be enjoyed during both the day and night! It is a fully self-contained water feature so there is no need to worry about finding a constant water supply. Perfect for adding a tranquil, relaxing atmosphere in your garden this year!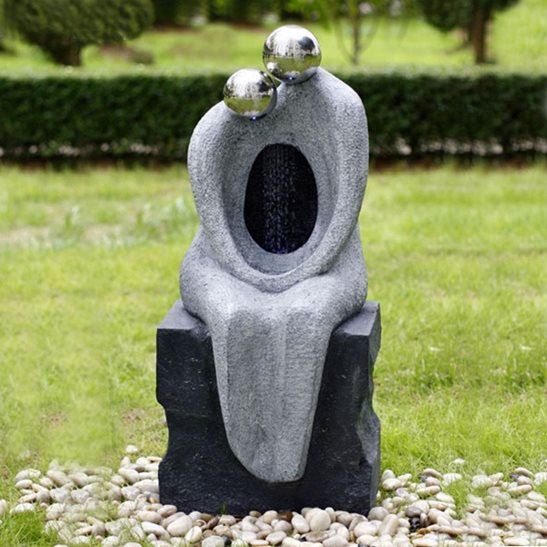 The stunning Facing Couple Feature is just perfect for Valentine's Day! Ideal for decking or paved areas as well as the garden, this water feature will add a fantastic decorative piece to your outdoor space. This feature is very easy to install, just follow the simple instructions, add water and enjoy!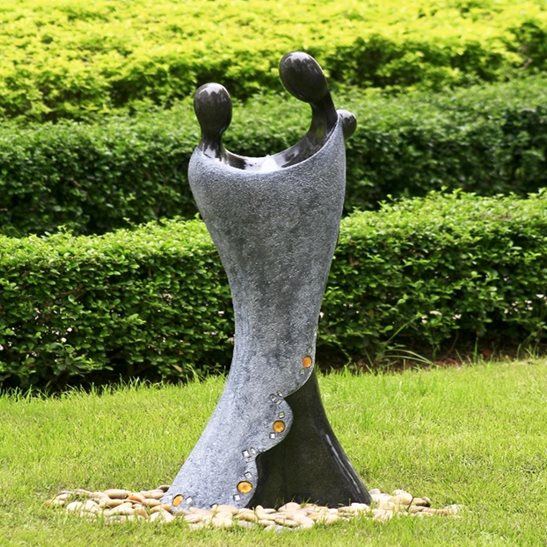 Add a sense of calm to your garden with our Couple with Rotating Sphere Water Feature. It has built in LED lights that illuminate the water at night time so can be enjoyed any time of day. Made from durable resin-stone this feature is built to last and is hand finished with great detail.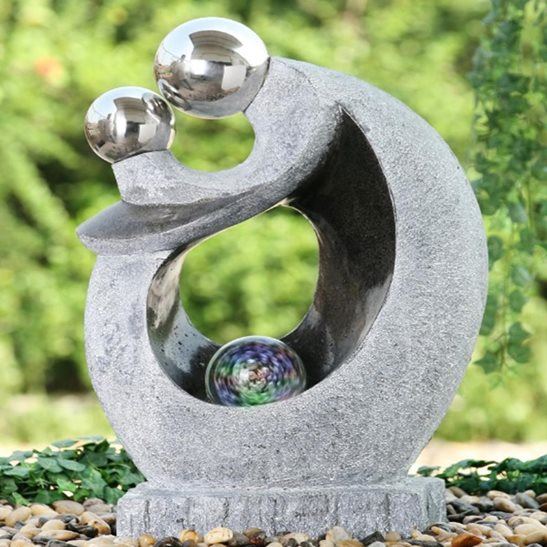 Another fantastic quality item is our Kissing Couple Water Feature, a perfect Valentine's gift! Enjoy the trickle of the water as it creates a tranquil atmosphere in your garden, great for when you are relaxing outdoors with loved ones! Complete with pump, 10m of cable, built in lights and full instructions, you have everything you need to be away enjoying this feature in no time!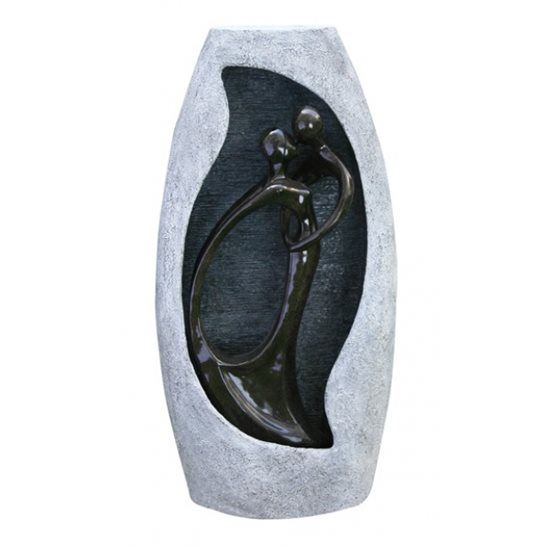 Our Couple in Granite Background Water Feature is another fantastic option if you're looking to treat your loved one and their garden this year. The feature is low voltage so is safe and cheap to run, just another great benefit of choosing a stunning feature like this!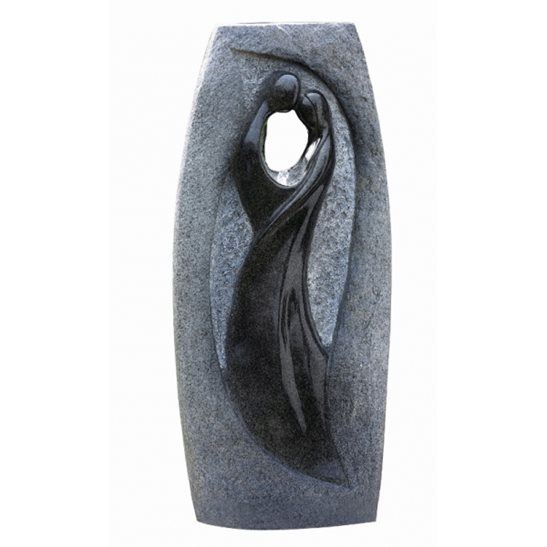 More gorgeous features we're sure your lucky valentine will love are our Entwined Couple Water Feature and The Embracing Couple Water Feature! These features have a similar look and colouring and their stylish, minimalist feel will make these features a fantastic addition to a contemporary kind of garden. Watch the water trickle down the centre of the features and the built in LED lights will allow you to enjoy during the night time too!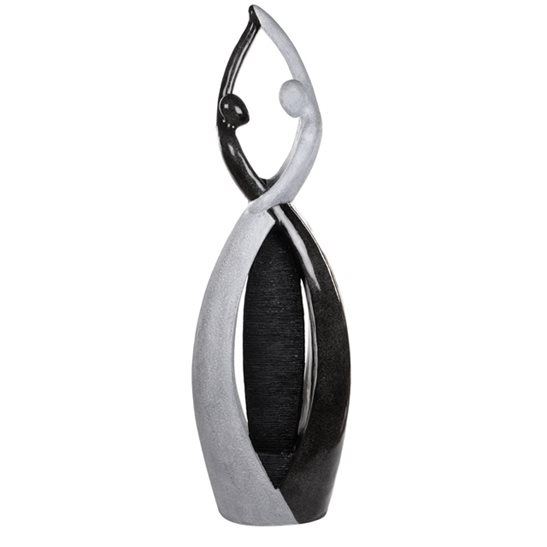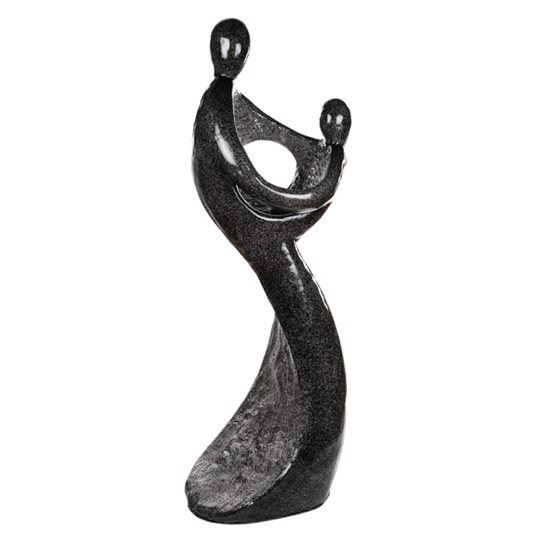 Here's a lovely feature with a slightly different shape, our Couple with Bubbling Sphere has a great, unique design with a slightly abstract style. Water bubbles from the top of the sphere and trickles into the bowl below, a fantastic addition that will create a calming atmosphere in any home!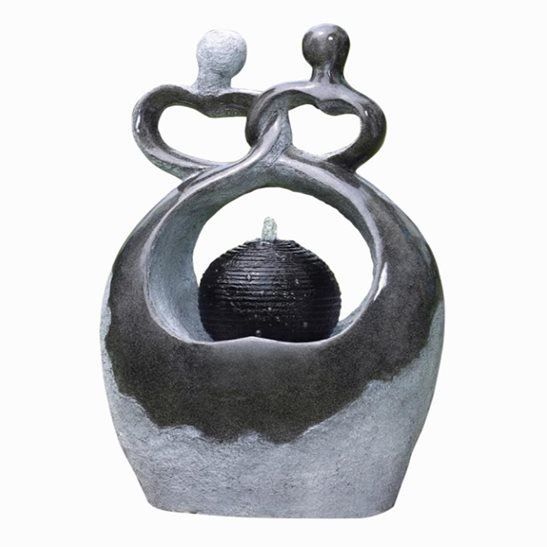 If you're after something a little more traditional looking, this will be right up your street! Our Couple Dancing Water Feature is solar powered so perfect for buying early ready to enjoy when our lighter, brighter days arrive in the spring and summer! Made from durable polyresin and finished with a bronze effect this fountain features a lovely ballroom dancing couple in the centre!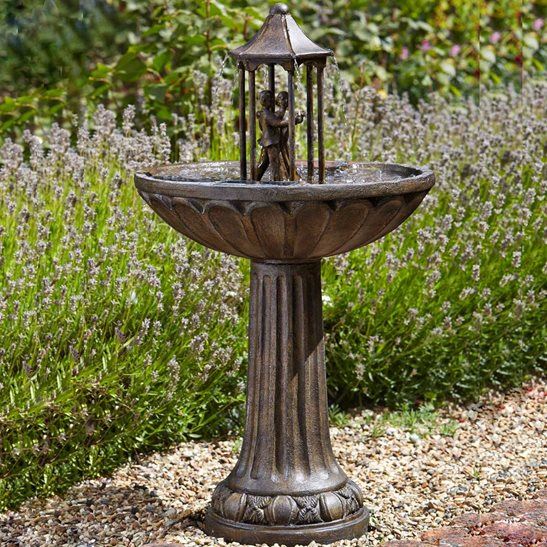 We also have some fantastic features for Valentine's Day that are great for indoor use, if you're not quite ready to get back out in the garden just yet! Below are just a couple of our great features that would make super gifts for Valentines, but check out our entire range of Indoor Polyresin Water Features for more great products.
We love the rustic, granite look of these features! Our Embracing Couple with Spinning Ball Feature and Comforting Couple Water Feature add a natural looking decoration to your home creating the relaxing background noise that you can enjoy in any room of the house.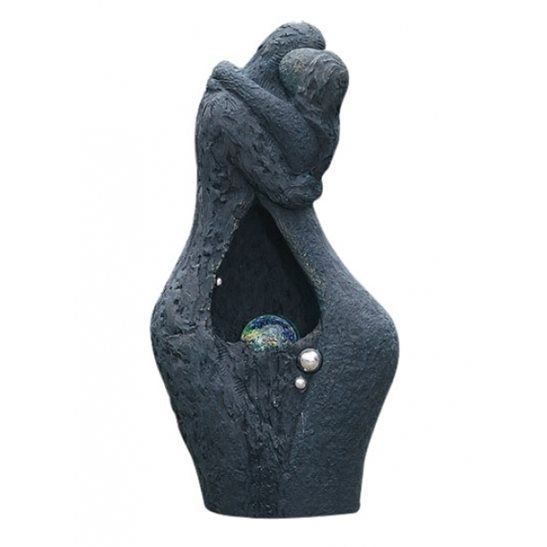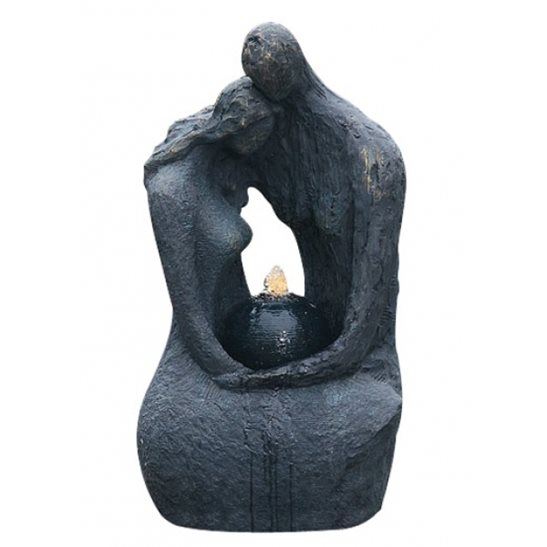 We hope this blog will have got you right in the mood for Valentine's Day this year, and that it will have given you some inspiration for wonderful water features that make romantic decorations for your home and garden, as well as thoughtful, unique gifts!